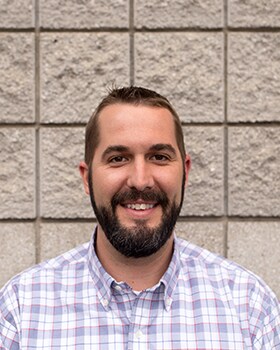 Jordan Vigos is a sales consultant for the internet team here at Larry H Miller Super Ford in Salt Lake City, Utah. He began his career at Larry H Miller Super Ford in October of 2013. Jordan is Ford Master Certified and received the Top Gun Award in 2015 and 2017 for being one of the top producing sales consultants within the Larry H. Miller Group. With his fun-loving personality, integrity, and love for people, he makes car buying for his customers an exciting and comfortable experience. 
Prior to car sales, Jordan was in the construction field. He was a foreman for a company that specialized in commercial and residential remodels. He loved working with his hands and seeing the finished product but will tell you to this day he will never go back to construction work. He found his niche in the car market and aspires to move up through the ranks into a management position. 
Outside of work, Jordan's pride and joy is raising his beautiful, artistic, and energetic daughter, Kendra. Jordan's favorite place to be is outdoors barbequing, camping, fishing and rock hounding. On days where Jordan likes to relax and kick his feet up, he enjoys a trip to the movie theater and spending time with friends and family. 
Fun Fact's:
Favorite Food:  Steak and Lobster
Favorite Book: Walden- By: Henry David Thoreau
Favorite Movie: The Last Samurai and Brave Heart  
Favorite Car: Supercharged Range Rover
Favorite TV Shows: Game of Thrones and Vikings
Favorite Spot to Camp: Strawberry Reservoir
Favorite Vacation: A relaxing Cruise!
Contact Jordan